It's all about the dogs.... We are a registered breeder with the Verein Deutsch Drahthaar and are 100% dedicated to the preservation and enhancement of this great breed and to share this journey with others.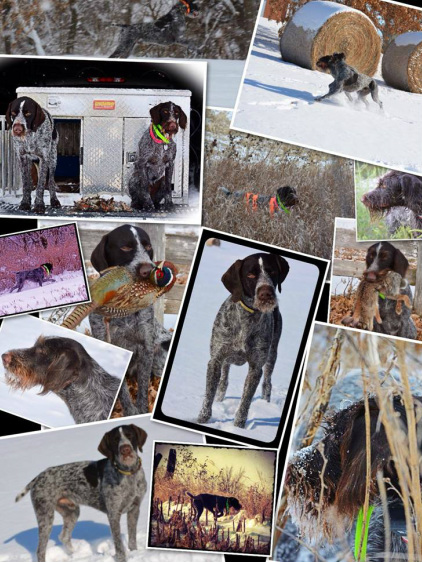 Vom Höheren Boden is officially registered in Germany with the Verein Deutsch Drahthaar (VDD). The English translation is "From Higher Ground" which was chosen from an old Gospel Hymn "Lord Plant my Feet on Higher Ground". God has blessed us in this journey and continues to guide our steps and plant our feet on Higher Ground.

We are Jack and Rhonda Wiley. We live in Craig, Missouri and have 4 Children and 9 Grandchildren. This is our story and how this journey with our dogs began....

My husband and I chose this great breed because of our love for hunting. We were versatile hunters and hunted various types of game with various types of dogs. One day while on the internet, I stumbled on this great breed and thought "wow....one breed that does it all....REALLY? Is this possible?" We had never heard of a versatile breed.

A couple of years later, my female English Pointer, Sassy, suddenly became ill and died a few weeks later. After some recovery time my research began and eventually I drove to Carthage, Missouri and brought home Ariana vom König-Haus. Our lives have forever been changed! Our love of hunting has actually grown with this great breed. We hunt most everything we did before, but now have added waterfowl because of our dogs' love of water work as well as field and forest. A favorite day on the weekend with us is to hunt quail and pheasants (throwing in a good rabbit race or two) and then finish the day with a late afternoon waterfowl hunt in a layout blind. Occasionally, we will find ourselves figuring out how to get a raccoon out of a den on the way home from the field/blind. Now days game birds are not overly abundant in our area. If we can run a rabbit, tree a raccoon, and point a few birds, we have had a great morning in the field. Most of our hunting ground is right here within a few minutes of our home. What game is available is what we hunt. We aren't big travelers (although that sounds like fun), we seldom hunt out of state, we are people that work Monday -Friday (some Saturdays) and live to spend our evenings and weekends with our family, friends, and dogs. On Sundays, we come in from an early morning hunt, throw on a change of clothes (if time allows) and head to church. By the time we make the 25 minute trip home from church our evening hunt is usually planned.

In the summer it's all about training. Training is the next best thing to hunting. Our yard isn't quite as pretty as it used to be. Our garden has been down sized. I spend less time on house work, quilting, and flower beds. We now spend our time training and playing with our dogs. Training your own dog is a privilege and the pride and sense of accomplishment is in describable! These dogs want to hunt, want to learn, and want to train!

Most days you will find one or more of our dogs at work with me at the office. They let me know when it's about time to head home, alarm me to a squirrel in the vicinity of my office window, or when there is a coyote flying across the field out back. Our dogs are patient and calm in the house(office),are hard hunters in the field. They hunt what we want to hunt and how we want to hunt. That is what versatile means to us. They hunt, live with, and love our family and friends. They are watch dogs, but quickly change from watch dogs to the welcoming committee when the door is opened.

Owning and training a Drahthaar is a beautiful journey and if you love to hunt, love dogs and will dedicate yourself, you too can have the best hunting companion and best friend in which to share your journey to Higher Ground.

Thank you for visiting our website!

Sincerely,

Jack and Rhonda Wiley
---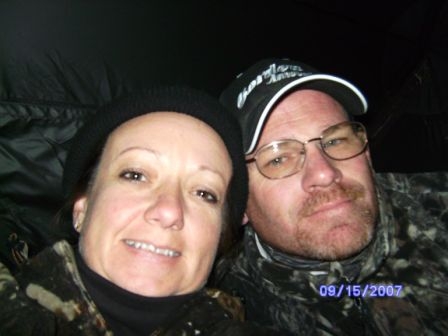 Some of our favorite links/resources!